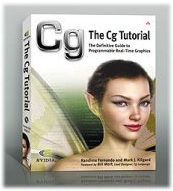 The Cg Tutorial
The Cg Tutorial
is now available, right here, online. You can
purchase a beautifully printed version of this book
, and others in the series, at a 30% discount courtesy of InformIT and Addison-Wesley.
Please visit our
Recent Documents
page to see all the latest whitepapers and conference presentations that can help you with your projects.
---
Appendix D. Cg Keywords
D.1 Cg Keyword List
Following is the list of Cg reserved words. Words marked with an asterisk are case-insensitive.
In addition to the words on this list, any identifier with two underscores as a prefix (for example, __ newType ) is reserved. Note that matrix and vector types (such as half2x3 or float4 ) are not on this list because they can be used as identifiers. Still, we recommend that you treat the matrix and vector types as reserved words, thereby avoiding confusion.
asm*              explicit           pixelfragment*       template

asm_fragment      extern             pixelshader*         texture*

auto              FALSE              private              texture1D

bool              fixed              protected            texture2D

break             float*             public               texture3D

case              for                register             textureCUBE

catch             friend             reinterpret_cast     textureRECT

char              get                return               this

class             goto               row_major            throw

column_major      half               sampler              TRUE

compile           if                 sampler_state        try

const             in                 sampler1D            typedef

const_cast        inline             sampler2D            typeid

continue          inout              sampler3D            typename

decl*             int                samplerCUBE          uniform

default           interface          shared               union

delete            long               short                unsigned

discard           matrix*            signed               using

do                mutable            sizeof               vector*

double            namespace          static               vertexfragment*

dword*            new                static_cast          vertexshader*

dynamic_cast      operator           string*              virtual

else              out                struct               void

emit              packed             switch               volatile

enum              pass*              technique*           while


---
Copyright
Many of the designations used by manufacturers and sellers to distinguish their products are claimed as trademarks. Where those designations appear in this book, and Addison-Wesley was aware of a trademark claim, the designations have been printed with initial capital letters or in all capitals.
The authors and publisher have taken care in the preparation of this book, but make no expressed or implied warranty of any kind and assume no responsibility for errors or omissions. No liability is assumed for incidental or consequential damages in connection with or arising out of the use of the information or programs contained herein.
The publisher offers discounts on this book when ordered in quantity for bulk purchases and special sales. For more information, please contact:
U.S. Corporate and Government Sales
(800) 382-3419
corpsales@pearsontechgroup.com
For sales outside of the U.S., please contact:
International Sales
international@pearsontechgroup.com
Visit Addison-Wesley on the Web: www.awprofessional.com
Library of Congress Control Number: 2002117794
Copyright © 2003 by NVIDIA Corporation
Cover image © 2003 by NVIDIA Corporation
All rights reserved. No part of this publication may be reproduced, stored in a retrieval system, or transmitted, in any form, or by any means, electronic, mechanical, photocopying, recording, or otherwise, without the prior consent of the publisher. Printed in the United States of America. Published simultaneously in Canada.
For information on obtaining permission for use of material from this work, please submit a written request to:
Pearson Education, Inc.
Rights and Contracts Department
75 Arlington Street, Suite 300
Boston, MA 02116
Fax: (617) 848-7047
Text printed on recycled paper at RR Donnelley Crawfordsville in Crawfordsville, Indiana.
8 9 10111213 DOC 09 08 07
8th Printing, November 2007